Press Kit
"

A guileless blend of straightforward harmony,  unusual instruments, and thoughtful song selection. I feel reassured and trusting in the simple power of song and goodness when I listen to them sing, a great gift in these uncertain times."
— Tom May, producer of "River City Folk," nationally syndicated radio broadcast since 1985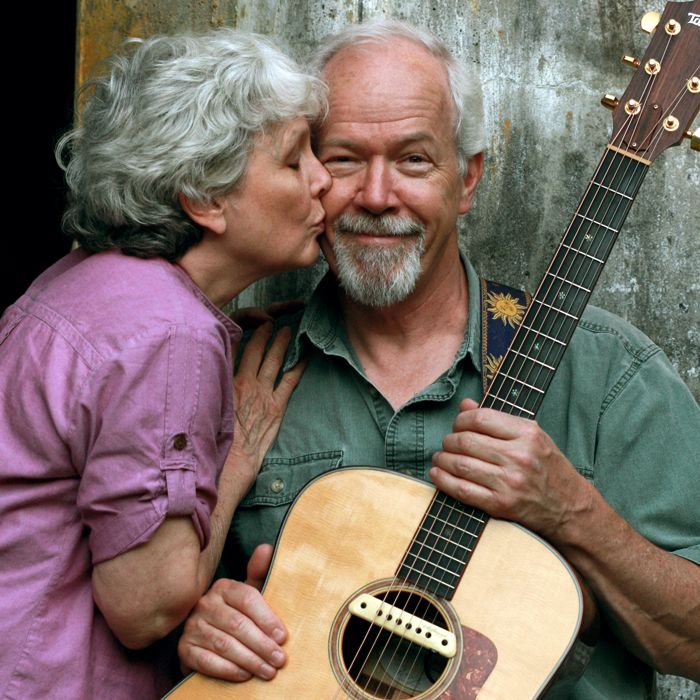 Acoustic Tight-Harmony Duo
Songs to touch your heart and funny bone
Award-winning songwriter Hank Payne and Claire Favro have been singing tight-harmony duets together since 2008. In that time they've released CDs, gotten married, and settled near Seattle, WA. Hank and Claire perform traditional and contemporary folk, swing, standards, and a few originals. They sing a cappella or with guitar, bowed psaltery, dulcimer, banjo,and banjo-uke.
Hank's "Shade Tree Mechanic" won a prize in the 2016 Tumbleweed Music Festival Songwriting Contest.
"Enjoy sweet harmonies, a bit of sentiment, some fun, and a big dose of heart? You'll love Hank and Claire."   -Portland Folklore Society review
CD Heart of the Matter (2010): covers of Tom Paxton, Michael P. Smith, Bill Gallaher, Chuck Pyle, Lou and Peter Berryman and others, as well as Hank Payne originals. 
CD Home at Last (2014): covers of Doc Watson, George Harrison, Jay Ungar, Pete Seeger, Utah Phillips, and more, plus Hank Payne originals.
CD Hank and Claire at Home (2022): covers of Kate Wolf, Bill Staines, James Taylor, Richard Thompson, Robin and Linda Williams, and more.
"Guitars, psaltery, and dulcimer back the lovely lead and harmonizing voices. All clean, clear and full of   life—just like when you see them in person."  - Chris Lunn, founding member International Folk Alliance
Special programs available
Pete Seeger: The Man and the Music
Hank and Claire take listeners back in time with their banjo and 12-string guitar as they sketch the line from Pete's passion for social justice issues (labor, war, civil rights, and the environment) to the music he inspired.  Learn the back stories and sing along with songs like "Where Have All the Flowers Gone?" and "Turn, Turn, Turn."
"Hank and Claire's work presenting the music and philosophy of Pete Seeger is an important contribution to the one warm bloodline of activism and compassion that is the last, best hope of mankind."   -Tom May, River City Folks    
Hank and Claire share their love of live music-making in an hour of community singing, complete with back stories and all the chorus words.  There'll be songs that you already love, like "Freight Train" and "Last Thing on My Mind" plus some from today's creative folkies. Find out where the 60's Folk Revival came from and come prepared to SING!  Raise your voices with your neighbors in celebration of life, love, rivers, trains, and who knows what else?
"Truly consummate professional performers, seamlessly blending well researched history, visuals, live music and audience participation into a memorable experience."  -Poulsbo Public Library, Washington State