Bio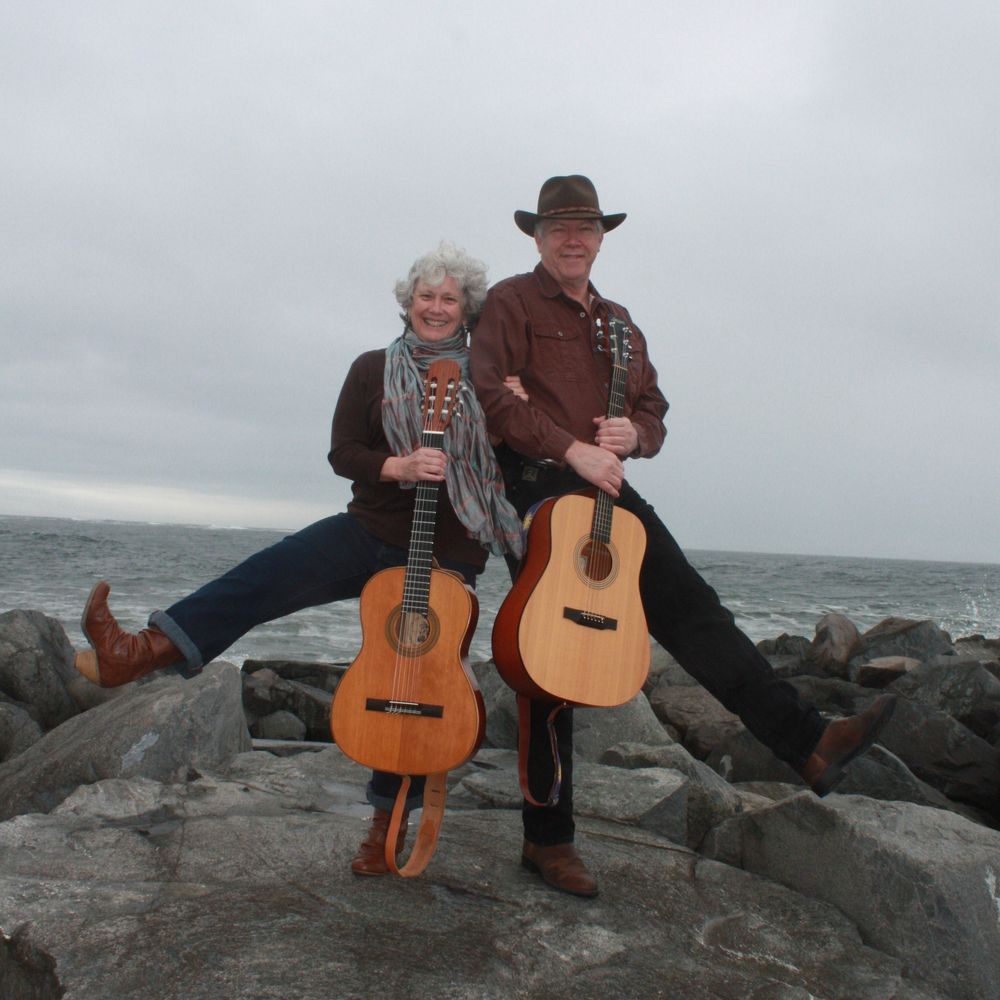 We met in 2008...
We met in 2008 taking a course on therapeutic music. Right away we knew our voices blended well and once we realized we wanted the same things musically and in life, we were off and running.    
Both of us have been making live acoustic music for years, stretching back to coffee house days of the 60's though indifferent parts of the country. A little songwriting, the occasional paid gigs at weddings and community events, a real concert or two. We have an enormous respect for career folksingers, those who have made a life of traveling and performing night after night. Though neither of us gave up our day jobs, we kept our guitars close at hand. We also longed, each in our own ways, for a singing partner and had some wonderful short-term alliances over the years.   
So when we started out at age 58 to explore the possibilities for singing, playing, collaborating, sharing lives...it was with a sense of adventure and awe. Right away we needed to figure out what Hank and Claire would represent, what would drive our choice of songs, what would make us different from any other folksinging duo.  
It's partly in the songs we choose to add to our repertoire. We don't care so much what style they come from--pop, swing, standards, folk. We don't worry about whether they are original, traditional, and/or contemporary. We are drawn to songs that touch us in the heart or in the funny bone.  
And it's partly in the spirit with which we make the songs our own and share them with you. We are dedicated to perpetuating the tradition of live music, recognizing its powerful potential for healing and nurturing the human spirit.  
So we look for opportunities to do house concerts, festivals, jam sessions, small venues, and events for community groups drawn to our musical vision. Here are the details on our Seeger program, Pete Seeger: The Man and the Music. And one called Hootenanny, Then and Now.
We got along so well that we married in 2011 and now live near Seattle, WA in the beautiful little town of Poulsbo. Seven kids, 12 grandchildren, 1 great-grandchild between us to keep things in perspective!  
Be sure to join the email list if you'd like to keep up on our musical adventures.